Tweet Your Way Towards Better Marketing Results
As one of the leading social networking sites nowadays, Twitter is a good way to promote a business. Engagements and search results can be easily achieved. Through a 140-character content, you have the power to expand your business.
Retweets and Likes are mostly the forms of promotions that Twitter uses. But because Twitter uses a different method of curating the content, there is a possibility that new tweets will cover up the tweets, tweeted just minutes ago.
So, as proven time and again, Twitter is a great tool for promoting. But it isn't a genie's lamp that would grant you wishes for a faster marketing success. Instead, it needs to have great content that is relevant to your audience.
Twitter might be a little bird that only allows 140 characters, but if you know how to maximize its use, then you'll expect better results.
Here are some the tips on using Twitter for your marketing strategy:
Know How to Use the Search Option Properly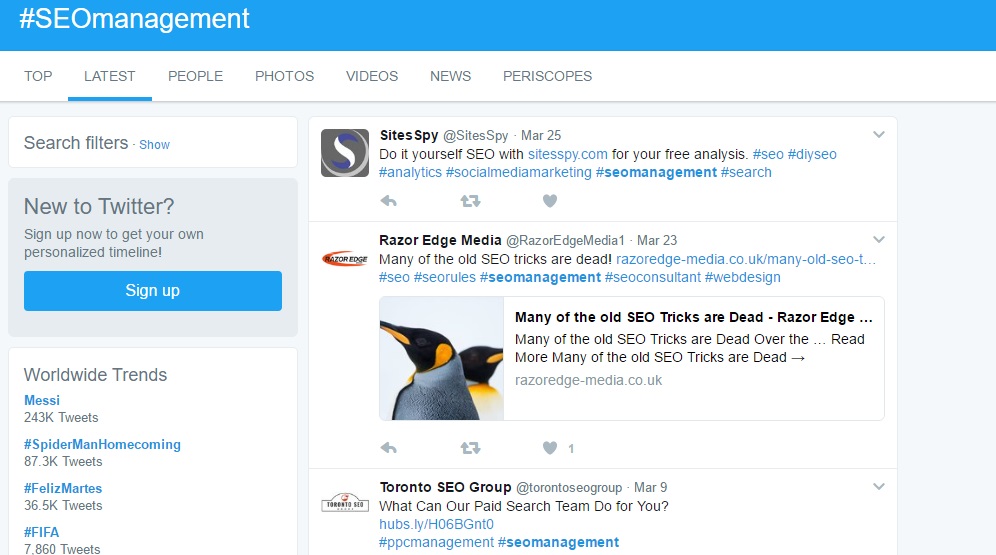 A lot of Twitter users don't know how the search options work and how to properly use the search operators to accurately get the results that they needed.
Mostly people just randomly type keywords in the search box, but what they did not know is that Twitter will only search tweets that have all those words. The results usually shows unrelated tweets, to what you intend in finding.
However, to obtain better results, users should use the search operator or in between the two keywords that they are searching. And if they are using phrases to search something, it is better to use "" for better results.
From Pinned Tweet to Feature Box
Feature Box is like a lead magnet of your page that allows visitors to add to your email list – it is a form that is on the top of your homepage. You can turn your pinned tweet into a feature box by using lead generation card and a pinned tweet.
You can create this by only making a Lead Generation Card that includes rewards for people who uses or answers the form then pin the tweet to your Twitter profile, then there you have it!
This tool will come in handy in the future when you used it with other marketing tools, and you can directly download your email list with this also.
Tweet the Same Content Many Times but Tweak it a Little
The downside that Twitter has a lot of users is that recent tweets immediately are covered by other tweets. And it results to previous tweets being neglected and becomes useless.
What you can do to maximize the tweeting process to promote this is to tweet the same content a lot of times. Don't be afraid to do it, because sometimes your second tweet will work better than your first one.
However, even if it is a good idea to tweet the same tweet for a couple of times, making the text and image different each time you tweet has a higher risk of receiving tons of interest and engagement. With this also, you can check the analytics of the type of tweets and contents works well.

Your Tweets Should Look Good
Links can be a great help for contents but having long tweets can limit the character count of your tweet. Instead of tweeting the whole link, you can maximize link shorteners. With this, it also makes your tweets neater.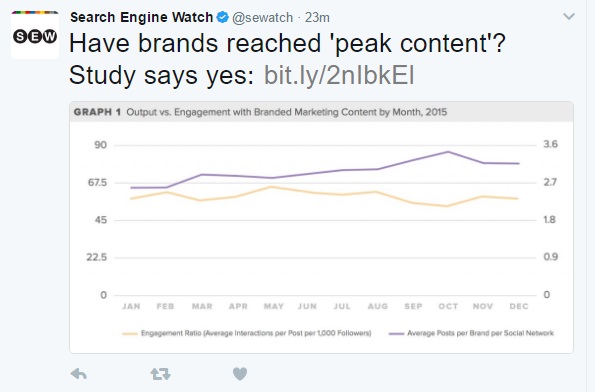 As Twitter keeps on changing, adding videos and images can make a great difference as well because they make your tweets more attractive instead of having dull tweets. Engagements are usually high with this kind of tweets.
Your displayed photo and header should match the business that you have. Make sure that the pictures that you are going to use has high resolutions and fits with the standard sizes that tweeter has.
Even your profile bio should be presentable as it is the first thing after your picture that a visitor will look at. Make it short and exciting, like phrases that describe your business or page.
Create a Proper Tweeting Schedule
It may sound so vain, but there are appropriate hours where the engagement are higher compared to other hours of the day. You should properly study the perfect timing, and make scheduled tweets to increase awareness and engagement for your tweets. This way, a lot will be aware of your business.
Takeaway
As social media marketers, using the influencer marketing enables us to learn new strategies about social media and how to connect and achieve more engagements. Knowing Twitter's basics and setting up a profile can help you understanding the advances.
Author's Bio
Iman Bahrani is the CEO of Gold Coast SEO. Iman is an expert everything related to SEO and Digital Marketing. When he is free, he write his ideas about SEO and Digital Marketing and share it to different sites.