Top 5 Best WordPress Free Themes
Here are some of the WordPress themes which are free and can produce wonderful results.
Dazzling
This free theme is inspired by Bootstrap 3 and it is available free of cost. It will give you access to an on screen slider that is very useful in creating outstanding websites. This one is just perfect those you who love a flat design laced with a mint green color. Dazzling also has optimization options for plugins like Form 7 and Jetpack.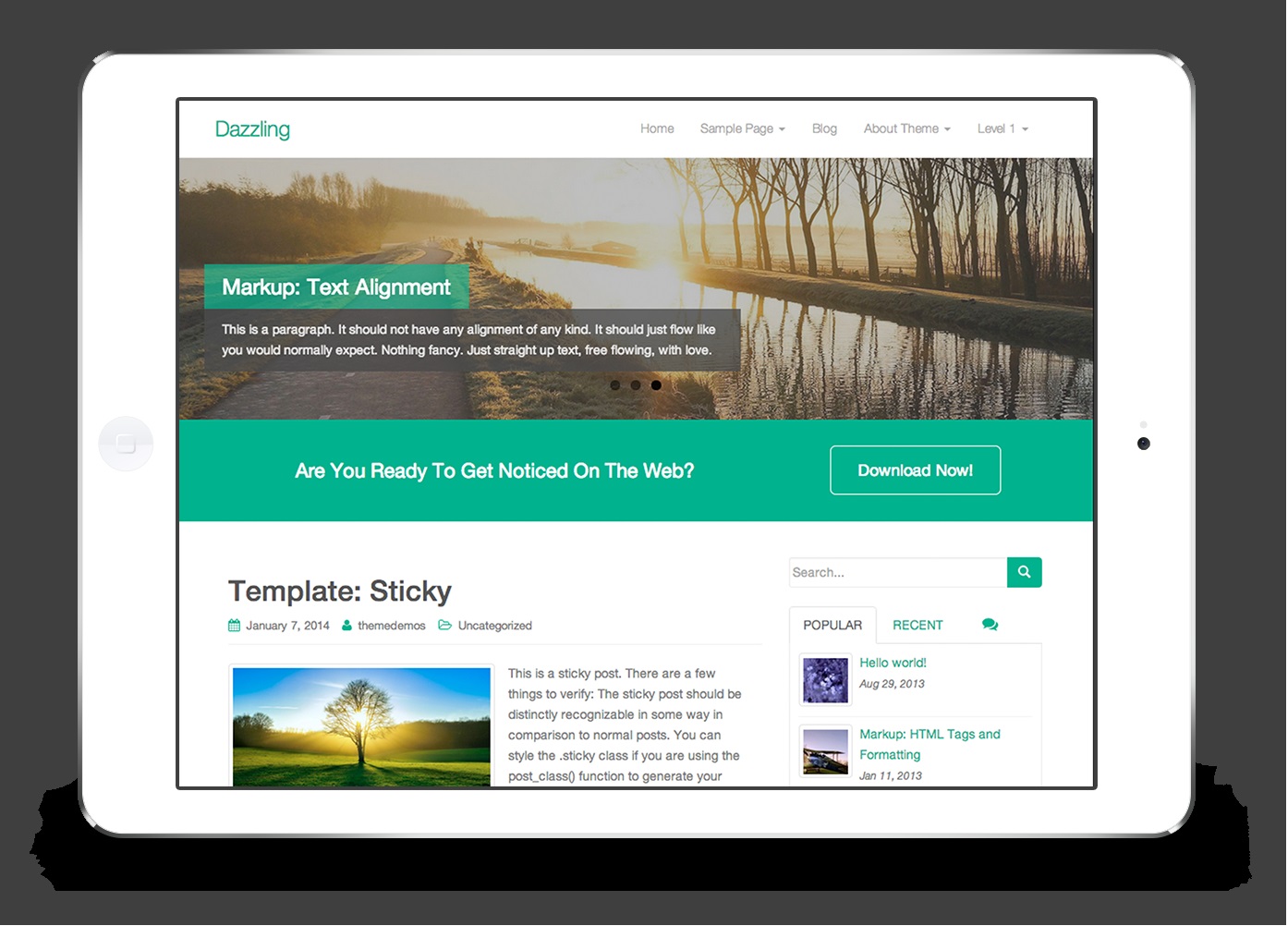 Sparkling
Want to add some glamour and sparkle to your website? Well, this theme can do that easily, if put together with the latest technology. This free theme looks fantastic on every mobile device as it has a fluid layout and sharp design. Sparkling has loads of impressive features that other premium themes have. As a user you will have access to a screen slider that makes your work a lot easier. Total Cache, Yoast and Gravity Forms are some of the plugins supported by this theme.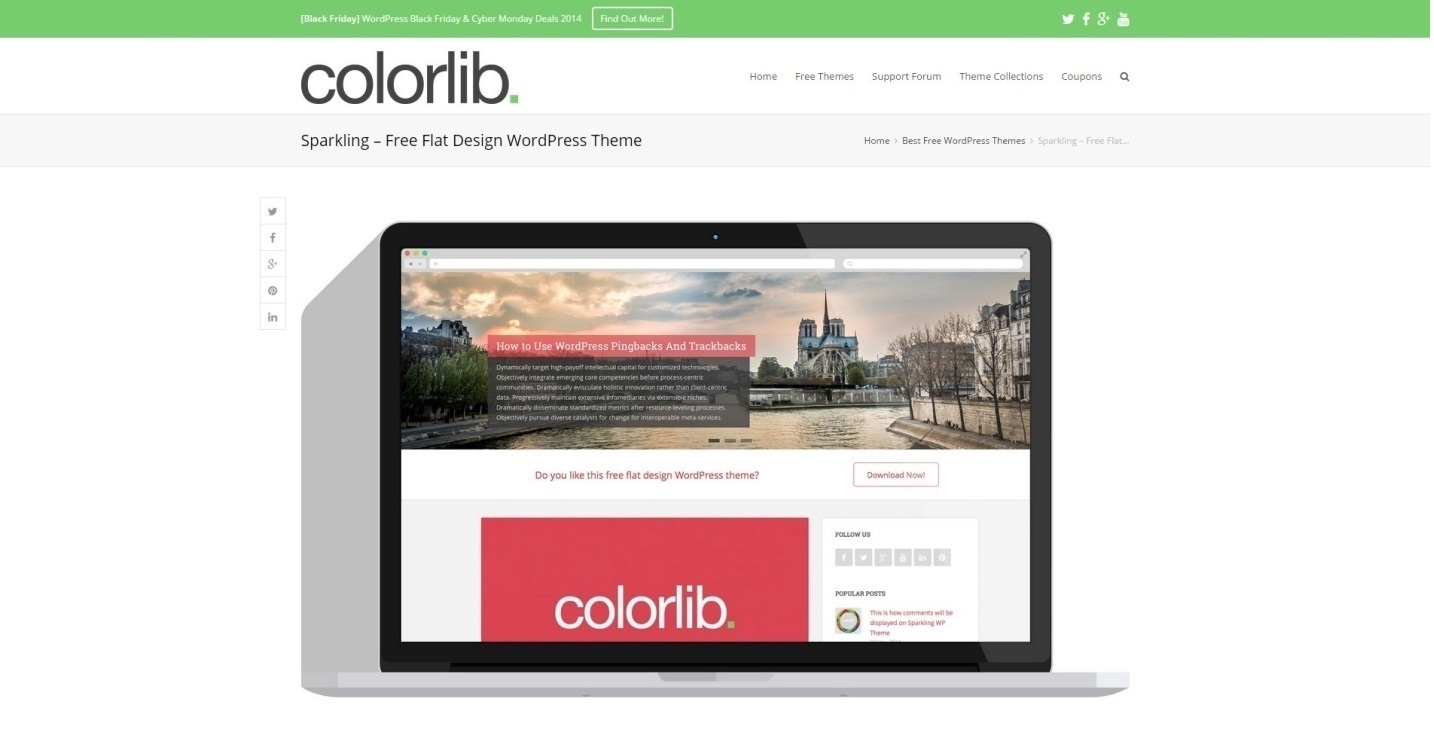 Activello
This free WordPress theme is very simple to use and extremely versatile in nature as well. If you are operating a magazine website, photography, blog, travel blog, personal blog, blog on fashion or a food blog, this theme is just perfect for you. The theme is constructed using a frontend framework which makes it compatible with the mobile phones. It also comes with a WooCommerce support. Wp-Rocket, W3 and Form 7 are some of the plugins supported by the Activello.
 
Illdy
If you own a WordPress based website or are planning to host one using the Godaddy domain renewal coupons then this free WordPress theme should not be given a miss as it is well- documented, functional, youthful, engaging and avant garde. In other words, using this theme can be nothing short of pure delight, so you can now feel free to take a creative trip and whip some magic on your website. Illdy is well-equipped with shortcodes, widgets and tons of other features that make your work easier. With this theme in your grasp the sky is the limit for you.
 
Shapely
This is an incredible theme for WordPress and it is available for free. This theme can enhance the process of web development by leaps and bounds. It is beautiful and practical, which blends beauty and functionality to the website. The good thing is that the theme is compatible with Windows, Android and Apple phones. You can achieve good vector icons, sharp texts and astounding graphics with Shapely. This theme is compatible with the latest WordPress plugins.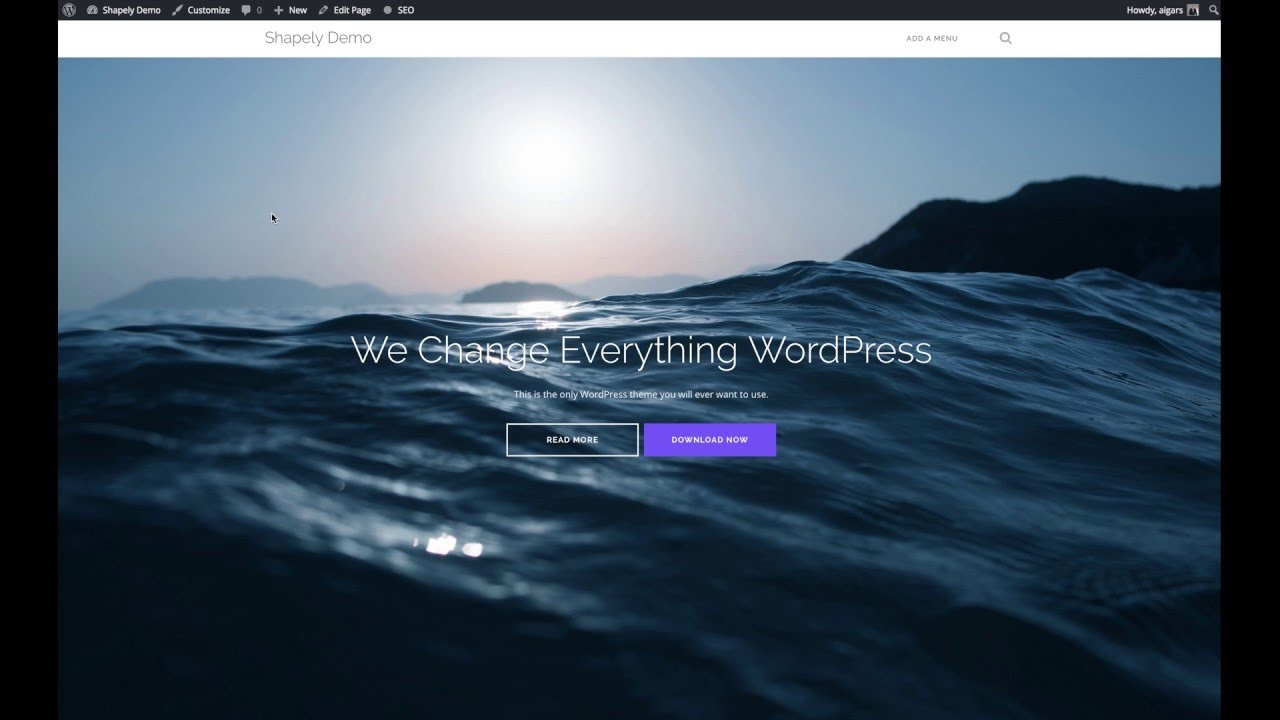 So, these are some of the best WordPress free themes that you should try out to take your website or blogs to a completely new height. As a user you will not be disappointed in any way. So, start downloading and using the themes right today.