How to Grow Your Ecommerce Business with SEO: A Detailed Guide
Do you run an ecommerce business? As you may already know, there is a great competition in online marketing industry. This trend is going to continue for years, and if you want to stay ahead of your competitors —- you should start SEO or change your SEO strategy. It is estimated that there are more than 10, 00,000 ecommerce stores and there is only one position on Google.
In this post, I will help you understand why SEO is important for your ecommerce business. I have been helping many small and large ecommerce businesses for years. I know what it takes to run a successful SEO campaign. Whether you are selling fashion products or electronic goods, I can help you improve your sales by driving huge traffic to your website.
Before we go into details, let's' first see what SEO for ecommerce website mean?
What is SEO for ecommerce website?
Ecommerce SEO is a strategy that is specifically designed for ecommerce websites. If you are into an ecommerce business, you need to make sure that the SEO strategy you choose is meant for ecommerce websites. The ranking factor of an ecommerce website is much more than a normal SEO campaign.
The purpose of doing SEO for ecommerce website is to give customers a place to learn about what you have to offer and their ability to buy your products. To grow your business online, you must increase the number of customer visiting your website. You need to fix problems that audience come across when finding your business across the internet.
This is where you need to hire an SEO expert. However, if you want to do it on your own —- go through the detailed guide below.
Step-by-step guide to SEO for ecommerce website
A simple and well-designed website is the first step towards a successful ecommerce store. Your eCommerce portal should be easy to use and navigate with plenty of engaging calls-to-action. A poorly designed website will see a high bounce rate. Instead of getting on the top of search engine results, it will lose valuable customers.
However, a great website is not just enough to get on the top of google search engine results. The ecommerce website should be optimized so that the search engines rank your website and put it on the top position. If you want your ecommerce website to rank high on search engine results, go through the detailed steps below –
1. Research
Know the market
SEO is all about knowing the market and providing what users want. Online sales overtook offline ones as more and more people are using internet to buy products and services. Internet has become one of the important platforms to find products, services, business and related information. The first thing you need to do to grow your ecommerce business is know what users want and provide it.
Know the customers
Not all users use all the products. You should consider the age, gender and location to know your target audience. By understanding your customers, you can provide better products and services. Be careful while choosing the products as any wrong product may spoil the reputation of your website. If you are targeting people between age group 20-30, you should consider including products of their choice.
Know the competitor
Every business has competition and it is must to know what your competitors are doing to grow their business. Same is applicable to SEO also. By knowing the SEO strategies of your competitors, you can focus more on improving your ecommerce business.
Compile the list of SEO strategies and keywords that your competitor is using. Check if they have higher domain authority than you. You can find this information by installing Moz toolbar, as it makes really easy for you.
Research the keywords
Coming to SEO strategies to grow your ecommerce business, keyword research is one of the important steps. I suggest you to go with keywords that are highly relevant to the products on your ecommerce site. Make sure that they have a high match with the search volume and a low difficulty score on Moz's keyword tool.
Avoid choosing keywords that are too competitive. If the match is too broad, you will end up with high bounce rate and low conversion rate. If people go through your website and don't find what they are looking for, they may go to some other site.
For example – if you manufacture herbal products, you should not just go with keywords like "organic cosmetics", "herbal cosmetics" etc, as these are not the specific products that people will search for. Moreover, those keywords have high competition and it may not help your site rank high against your competitors.
The best way is to create blog content that can assist in ranking your ecommerce site for additional keywords.
Product description
The description of your products plays a very important role in enhancing the visibility of your website. Avoid copying the tone of the manufacturer, as it can be found on the product. Instead, make the content catchy by experimenting on vocabulary and using a variety of words. Bridge the gap between the features and benefits. This can be done by describing how the product works and why it is essential to purchase it.
Your voice is of utmost importance as it differentiates from your competitors. It is a great way to engage with specific audience. You have to just appeal the audience's imagination through words.
2. Set up site structure
Create a site structure that will enhance the visibility of your site on search engines. Every website should have some structure, and if you follow a streamlined structure, you will create a site that achieves excellence. Follow the below steps to create a site that will enhance SEO.
If you look at the site structure of reputed ecommerce stores, you will find that the popular products are listed in particular category. Similarly, you can see products in categories like – top rated products, featured products, recently viewed products etc. You can decide if you want to go in the same route or not, once you go through the site structure of reputed ecommerce companies.
Plan the hierarchy before developing the website
I have worked with 100+ clients, and surprised to see how they overlook the site structure while designing a website. It is the most important aspect of site's performance. Only a few webmasters know how it can enhance the website's performance. It is must to plan the hierarchy before developing the website, especially if you are starting the website from scratch.
Before you start creating pages, plan out the structure and hierarchy of website. You can organize the information on a spreadsheet program or white board. Your hierarchy will become navigation, and every important thing begins here.
Create URL structure based on navigation hierarchy
The next important thing is to develop strong URL structure. This shouldn't be difficult if you follow the hierarchy logically. Your site structure follows the hierarchy and hence, the URL will be organized as per the site hierarchy. This means that the URL should have real words with appropriate keywords.
Make sure to create site navigation in HTML or CSS, as Flash, Ajax and JavaScript will limit the crawler's ability to cover the entire website.
Create header that lists to navigation pages
The top header of the site should list the main pages. Adding other menu elements from the main category can become unnecessary. If you have designed parallax site, make sure to provide persistent header menu that displays through each scrolling phase.
While the dropdown menus with CSS effects may provide a unique user experience, they may not enhance the SEO of your ecommerce site. Changing the order of links and adding additional product categories will complicate the user experience.
Develop a perfect internal linking structure
Internal linking structure is very essential, as it allow the users to navigate a website easily. The home page should include internal links to product pages. Webmaster often does the mistake of getting complicated with internal linking. The main idea behind this is to provide some link from one webpage on your site to another page.
Internal linking help search engines know which pages are important and how to reach there. The more internal links you have, the more is the visibility of your ecommerce site. If you want to improve the SEO of your ecommerce site, optimize the internal lining structure.
Site structure is nothing but a product of careful thinking and designing. There are a lot of things to do when optimizing your site for search engines. It if you have a great site structure, it will surely have great SEO.
3. Technical SEO
There has been a lot of speculation on the value of technical SEO. I am not sure why many of you are scared of the term "technical SEO". In my case, technical SEO is nothing but, an SEO work that is different from that of content. It gives your content a chance to rank high on search engine results. If you want me to create this subject in-depth, you probably need an advanced SEO guide.
Here, I am going to cover the important aspects of technical SEO from a beginner's perspective. Go through the below points and start working on technical SEO to enhance the visibility of your ecommerce site.
Audit internal links
The idea behind auditing internal links is to ensure that all the product pages are linked from somewhere, and they can be reached easily. Conducting internal link audit periodically will help you do better in terms of ranking your website. Auditing internal links will allow Google to work out which pages are the most important ones and help the user navigate through the size easily.
You can use a variety of tools to audit the internal links and find broken links. Fix the broken links, unlinked pages, redirected links, unfollowed pages etc to improve the technical SEO of your ecommerce site.
Become mobile responsive
Mobile use of internet is moving at a fast pace and it is expected to dominate the desktop use. BY designing a mobile responsive ecommerce site, you are improving the chances of being found on search engine results. Google loves mobile responsive websites, and it is likely to put your mobile responsive ecommerce site on top of its search results.
A responsive website changes automatically to fit the device. It makes your website look good on devices of different sizes. As mobile grows more and more, choosing mobile responsive websites will help you reach large audience.
Review site map
The best SEO practice was to create HTML sitemap that allow you to review the crawl of URLs. However, you may not get all the URLs indexed from your sitemap. Be sure to review the product specs carefully and create video sitemap to enhance visibility on search engines.
Sitemaps are very important in SEO, as they tell search engines about your site structure and ways to discover the content faster. You should update the XML sitemap, whenever new content is added to the site. Keep the sitemap free from redirected URLs, non-canonical pages, 4XX pages etc. Make sure to check the site map errors in Google Search Console regularly and fix them.
Optimize crawl budget
Crawl budget optimization is another important strategy in technical SEO that help websites to improve their crawl rate. Crawl budget is the number of pages Google will crawl on your site on any particular day. Your crawl budget is generally determined by the size of your website and the number of links to it.
If Google has allotted lot of crawls on your site, crawl budget is not an issue. However, if Google crawl doesn't index all your web pages, in that case it is a big issue. You can optimize the crawl budget by maintaining the website and fixing the technical errors.
You can find errors from Google Search Console and redirecting them. You probably need not to optimize crawl budget, if you are doing the site's maintenance well.
Check indexing
When you create an ecommerce site or any new site for your business, the first thing you need to do is to have people find it. Indexing is the method of processing information gathered by Googlebot from its crawling activities. During indexing, Googlebot processes the words on the page using title tags and ALT attributes.
Checking the index will help you review the disallowed pages. You can check this by entering the site domain in the target search or by using website crawler such as WebSite Auditor. Once your website is indexed, you will get more traffic from search engines.
Improve page speed
Page Speed is one of the Ranking Signals and is Google priority. You can test the page load time with PageSpeed Insights tool to check for speed. You can even use website auditor for the task. If your web page doesn't pass some aspects of page speed test, Google will give you suggestions on how to fix the issues.
If you are an SEO expert, you will know how important pagespeed is to Google. You can focus on improving the speed of your website, once you have taken care of the big errors. In a study, it was found that more than 40% of the internet users will abandon the website, if it takes more than 3 seconds. Loading time and slow page response is a major contributor to page abandonment. That is why it is important for the website to load quickly.
On-Page SEO
On-Page SEO and off-page SEO are the two important factors that help you improve the pagerank. On-Page optimization includes all those actions that help your site to rank better. When it comes to on-page optimization, you should focus on site structure, keyword optimization, mobile version of website, customer reviews, social media integration etc. Of course, I have included some of these points before.
As mentioned earlier, optimize the product pages on your site for one keyword. Ensure that the page title, sub headers, product descriptions, Meta title, Meta description, image alt tags, URLs etc are well optimized.
Link Building
Link building is one of the important technical SEOs that every ecommerce site owner should focus on. When it comes to link building, you need to earn quality inbound links. If you link low quality sites to your ecommerce store, Google will not only penalize your site, but will not do anything for your business.
Low quality sites usually have poorly written content that is stuffed with keywords and ads. Avoid linking to such sites. Instead, focus more on linking to authority sites and high pagerank sites. You can offer something valuable to high authority sites in exchange for a link.
4. Marketing
It is difficult to overstate the value of marketing in today's digital world. As an owner of ecommerce business, you can use social media, content marketing and email marketing to improve your organic presence in search engine rankings. Here are some effective ways to promote eCommerce website and drive sales.
Invest in social media
Social media has revolutionized the way people do business. It has become one of the important platforms to promote your business across different channels. Social media can increase brand recognition and custom loyalty. Integrating social media into marketing mix is crucial and can take your ecommerce store to the next level.
There are many reasons why people use social networks. For this reason, ecommerce business owners should focus more on their social media efforts. It is the best way to build customer retention and relationship with influencers. It is better to create several individual profiles and build relationships.
Content marketing
Content marketing is the process of creating blogs, articles and informative content that your target audience likes, with the purpose of attracting them. For example – if you have an ecommerce business related to herbal products, you can write a blog post with title "How to achieve perfect health by using herbal products". You can list a few herbal products in the blog and link it to the product page where readers can buy it.
Now, the question is how does it attract traffic? When a user wants to buy herbal products, he/she will search on Google and your article pops-up. The user clicks on the article and likes what he/she sees. The user is likely to click through your handbag product page and start browsing through your shop.
Isn't pretty cool? Try some best content marketing techniques to promote your ecommerce business.
Use email marketing
Today, email marketing accounts for more than 70% of ecommerce transactions. It is considered as the second most effective forms of marketing. You can boost your ecommerce site's revenue by implementing email marketing strategies. Some of the best email marketing practices are –
Incentivize the customers to review the product
Use A/B testing to optimize click through rates
Cart abandonment emails to identify bugs
Reward most loyal customers
Surprise customers with free credit
There are virtually no limits how far we can segment customers and target them across different channels. Email marketing is not just about sending weekly emails. It has a lot to do, especially when it comes to ecommerce store.
Conclusion
There are many reasons to optimize your ecommerce site for search engines. However, the ultimate goal is to increase sales and you can get it done by using the best SEO strategies. There are plenty of SEO tools that help you optimize ranking of your ecommerce website. Some of my favorite tools are –
Open Site Explorer
Buzzstream
Authority Labs for Monitoring
Screaming Frog
SEO Moz
Majestic SEO
Ahrefs
CognitiveSEO
Inboundwriter
Using a combination of these SEO tools will help you streamline the process of growing ecommerce business with SEO. Remember that SEO is not a one-time deal, and you should work constantly to bring the best results to searchers. There is no doubt that SEO needs lot of dedication and effort, but it is worth investing in.
I hope this guide helps you boost the sales of your ecommerce business by driving huge traffic to your ecommerce store.
Please share this post, if you found it interesting.
If you have something else in mind regarding this topic, leave your comments below! What is SEO for ecommerce website?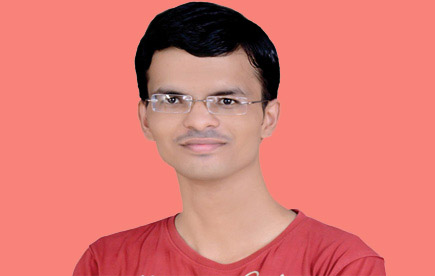 Author Bio: Akash Srivastava is an SEO Consultant. He helps people create or revise their SEO plan, implement it and monitors results. He regularly writes about SEO. He has been in this since 2011. He reads books in his spare time. You can hire him for the consultation only or to do everything. Contact him today!