Free And Pirated Streaming Services Vs Premium Legal Ones
What if I tell you to not to Emails and Social Media for a year and just depend on Traditional, handwritten letters to keep in contact?
You would probably ignore me maybe worse, but one thing is sure that you are not going to follow it, and that's the perfect thing to do.
We need to keep changing with time leaving the old things in past, so if we can't close down social media and emails then why we are still sticking to Traditional Cable TV than Online Streaming Services?
According to Statista, during the survey(in the USA alone), 54 percent of respondents aged 18-29 stated that they use streaming more than traditional TV.
These numbers are high but we are still not using these services, why?
Mostly because of Awareness, as far as I know, most of us are not even aware of the benefits these Online Streaming services offer, but, but, but, no need to worry as I am here to tell you all of them, one by one:
Freedom:
The Internet is a Place of Freedom and so these online services are. They offer us with the Ease and Freedom a Traditional TV can never provide with. We get Physical as well as Mental freedom.
How?
You can enjoy your favorite TV shows and Movies on any of your device, such as Mobile, Laptop, etc, and the fun part is you can carry devices like mobiles and laptops with you almost anywhere.
This is Physical freedom, so what mental freedom it gives?
The freedom to choose, we will talk about this later in the article.
Content:
These services offer pretty much everything a Traditional cable TV has to offer but these are not limited to only them but they also serve Web Series and their own Originals, overall, you will get the amount of content that you cannot watch completely in one lifespan.
Choice:
The choice is very important In one's life, doesn't matter big or small everyone needs to get their own set of choices, and these services have fulfilled this demand of ours.
They provide us with the choice that traditional TV can never.
What are these?
We can choose what to watch and when to watch, we can even decide when we want to take breaks and now we don't require to worry about missing shows as we can stream them anytime we want.
As all being said now it is pretty much clear why you need to switch to these services and start using them for now but wait for before going to choose the one you need to consider which type of online streaming services you want.
Types?
Yes, types. You can go for Premium and Legal ones or for Free and Pirated ones, but before deciding let's analyze both of them and decide which one is best for you.
Premium and Legal Services:
These services are usually owned by big and giants companies who tens to put their users first and revenues later such as Amazon Prime and Netflix.
These services focus on providing the user with the latest and best quality content as soon as possible and so are great in their own fields.
These are most highly recommended by the Experts and there is a strong reason too behind their recommendation.
Those reasons are:
Design:
Being a Blogger I am always jealous of their Website Designs as they are always updated clean and smooth. And they should be as they are managed by teams of Professional Designers.
As a user, these sites' design is just incomparable and provide with best browsing experience one can have. Everything is organized here and things are pretty much clear, minimalist to make users do what they have come for without interpreting them.
Ads:
Most of these services do not serve any commercials and even those who do show very relevant and valuable ads that result in more fun in the overall experience of users.
Safety:
You are completely safe on these sites as they play every of their game in legal ways.
These sites take special permission from the owner of shows before showing them and even share a fair share of revenues with them, so basically a win-win situation for everyone. It also helps the shows to come up with better content.
Quality:
"Perfect", yes they are provided with perfect quality video one can demand, all of their videos are in HD format and the audios are of high quality as well.
Free and Illegal Services:
At first, you hear the word Free a thought what, else can be better than a Free service?
Let me tell you the harsh reality behind these so-called free and pirated services. These services show the Shows and Movies in Pirated way which result in a loss to the developer of Shows.
These sites are even banned in several countries.
Let me tell you what all is wrong with these so-called free services…
Design:
Being a Blogger I feel really worried when I see their sit design. It looks like a 1990 website with almost no clear navigation, and this is the case with all of these free streaming sites.
They never want to use their efforts to increase their user's experience and are lazy enough to even organize the Episodes of a Show in order
Safety:
These sites offer pirated content which is illegal in every possible way. Browsing them extensively can land you in serious legal troubles if your countries laws are strict against piracy.
Apart from Legal problems, these sites are also famous for their Malware. Yes, these sites many times shows popups and other things that are nothing but a pure piece of harmful malware that can cause serious problems.
According to EverythingTuner, these sites are neither safe nor legit.
Ads:
Ads on these sites usually spam and nothing else, it provides zero value to users and is very very irrelevant also.
Most of the time these ads are in the worst form such as force redirecting and pop-up ads, there is also a famous download button and that in reality never let you download anything but viruses.
Quality:
Poor quality of videos are being served on these sites and the owner never bothers about it. This is usually because its hard to get an HD print quality of videos for free so these sites get the job done with poor ones.
Audio quality is also very low and sometimes video quality goes below 360p, which is really annoying.
As now I have shown the goods and bads of these services to you in detail, it's on you whether you want a quality last longing experience of a dull one.
Also, remember that the free price tag this pirated site uses is actually a trap as they charge you much higher in other indirect ways.
I would always suggest you support your favorite TV shows and Movies and never fall for illegal services.
Tell me in comments which of these services you use or going to use? I would love to know…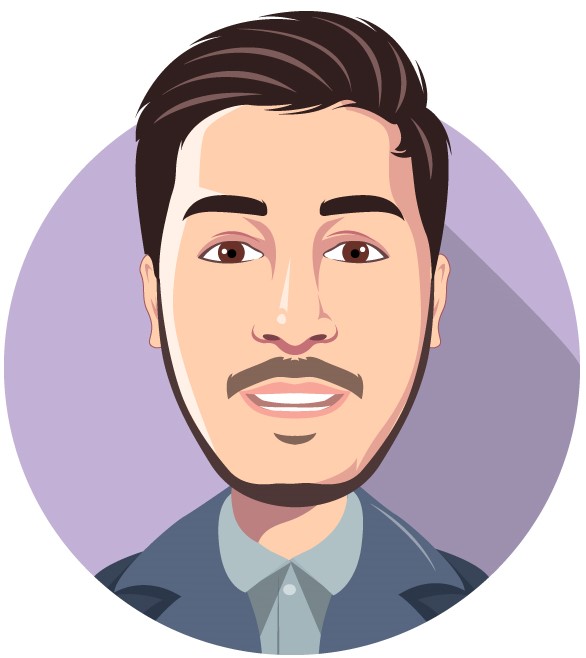 Hey, This is Aditya Singh, a 17 Years Old Blogger from India. I usually Blog about Self Help, but as a Hobby I sometimes comes in Tech and Movies Niche. I love connecting new peoples, you can connect with me at:
Instagram: @Thisisadityasingh