Competitor Analysis Tools To Improve Traffic
Keeping track of competitors is a strategy that every business should use regardless of the industry. It's also important to have an eye on their marketing moves and try to know as much as possible. From search rankings to social performance to content strategy to emails, you can know all these things related to your competitor/s and get a boost to the business by strategizing. There are quite a lot of SEO tools to help you monitor your own as well as competitor's website performance.
Let's look at some popular and powerful tools to improve traffic:-
Alexa
By using Alexa, a business can check its own as well competitor's website global traffic in quick time. This tool is perfect to gain a lot of valuable raking related data and help the business. From backlinks to traffic to keywords, etc., this tool will tell all to give you an edge.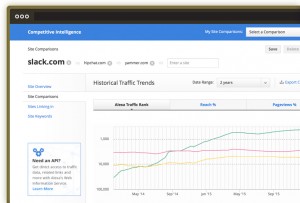 SE Ranking
This tool is extremely powerful when it comes in monitoring search rankings of any website, inducing your competitors. It gives search rankings of any engine and also gives ranking details regarding the targeted region. Use this tool to know traffic forecast and website visibility information of competitors.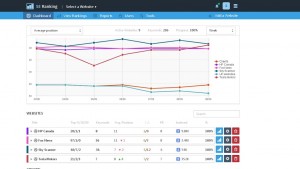 InfiniGraph
This tool is perfect when the target is to analyse and watch social media trends. It also tells about the on-going popularity of brands and content to help a business plan well. It enables favourable kind of social Intelligence which can be used in launching social campaigns.
SpyFu 
To gain an edge in the market, it's important to know the keywords used by competitors. This tool helps in this endeavour as it's a powerful tool and helps in viewing of keyword data for organic as well as paid searches. What's more, it's easy to know the overall strategy of the competitor based on their keywords data.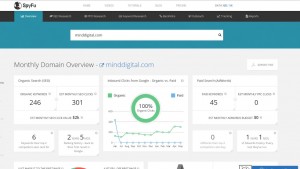 Moat
How do you know about ads location or how you know where ads are running for competitor? It otherwise takes a lot of time but with Moat, you can know it quickly. Using this powerful tool, you can know what and where ads are running. Not only places you can also know the sizes of ads being run there. More so, you can get ideas regarding placing the ads at right places.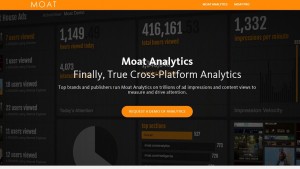 Followerwonk
Twitter is a popular social platform now and your competitor must be leveraging it to core. How to track the competitor's Usages of twitter? Use a powerful tool – Followerwonk – which is capable of analysing any Twitter profile to boost your marketing prospects. This tool can inform about tweets, followers' authenticity, performance of tweets, their locations etc. This tool will help you know Twitter better and leverage it to gain lots of marketing benefits.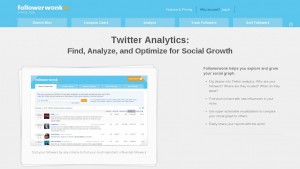 Conclusion
In overall, it's important to look for ways to boosting the traffic and ranking of your website together with keeping an eye on competitor's performance. There are many tools which let you have a peek into SEO and online marketing performance of your major competitors and you should use these tools to benefit more.